Understanding the Phenomenon of Cougar Women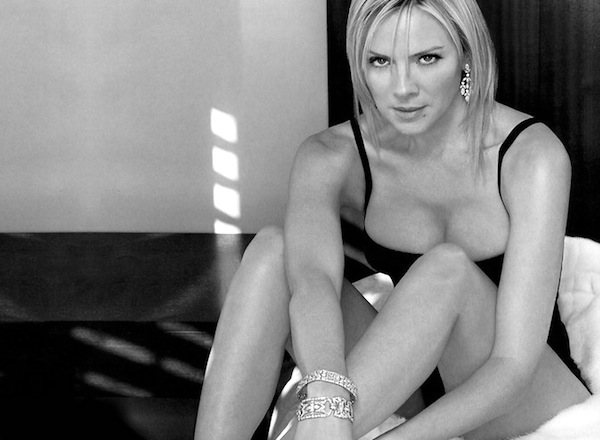 Your mom will surely not approve of you dating a woman of her age. In fact, you are not alone. Cougars, or the women who date men of your age, have their own moms and friends who may not also approve of their lifestyle. But they are not the people who will come together to share their lives so if you are having some worries on dating an older woman who you truly like, you don't have to feel guilty about it. Age doesn't matter in love, remember? You don't even need to overthink about the psychology behind the cougar dating phenomenon because this will only put questions on your thinking and feeling.
But if you are really looking for reasons or the psychology behind the cougar dating phenomenon, here is a list of the myths and facts on this kind of dating which might help you make up your mind :
Myth #1: Men who date cougars are gold diggers. You definitely don't want to believe this but there is a little truth in this. SOME men are really after what the cougar has in possession, but of course, not all. There are MORE young men who are after what they feel and how cougars make them feel that they fall for them. Thus it is not true at all that YOU are a social climber or gold digger if you shall date an older woman.


Myth #2: Affairs with a cougar is doomed to end. Not at all, at least not if you won't let other people interfere on your relationship with an older woman. This is just an impression by many because of the age gap and the belief of most conventional people that only men and women of the same age brackets are supposed to be together. So stop thinking that the relationship will eventually fail even before you guys start dating. Instead, go out and have fun.


Myth #3: Cougars are only good for hotter sex. Of course older women are more experienced but not only in bed. You can talk with them and speak your mind. If you are lucky you might find a cougar that is way intelligent than most women of your age.
The Facts
Fact #1: Cougars are mature dates. Yes, they are. And they certainly can think and speak on their own.


Fact #2: Cougars are independent. Yep, in fact, they don't need you to pay their bills so you don't have to be very worried about your savings or credit account.


Fact #3: Cougars are low maintenance dates and/or girlfriends. Of course, cougars have their own work or business hence money. They don't need you to buy them this or that. The same way that they might not enjoy the company of a man who expects them to pay for this and that.



You may want to read also:





Needless to say, dating an older woman is going to be tricky but one thing is for sure—you don't want to be too at ease to the extent of getting lazy because you might get left behind. Re member that elder women are strong, opinionated women, so if you really want to earn a date or relationship with an older woman, you need to study the psychology behind the cougar dating phenomenon.